At first glance, Rolling Hills Estates seems like a destination out of a storybook. You would never guess that this beachside community south of the Los Angeles metropolitan area is near a chaotic major city at all. Rolling Hills Estates homes are tucked away in a gorgeous, green hamlet that is dedicated to preserving the natural land and outdoor way of life. Beyond the signature green pastures, Rolling Hills, Calif., real estate sits on the edge of the Palos Verdes peninsula, an unparalleled oceanfront with endless parks, white sand beaches, and champion golf courses. Rolling Hills Estates homes offer the benefits of living surrounded by nature and a rejuvenating ambiance while also having all of the creature comforts a family-oriented neighborhood needs. Rolling Hills Estates has charming residential seclusion that allows families to hang out together on their lawns or take a bike ride around town. Weekends can be spent at the beach or in the forested areas hiking or riding.


The town is a rather young community that was formed in order to protect the rural spaces and the activities the community thrived on, especially equestrian pastimes and work. Within the town, there is a myriad of
equestrian centers
and
riding clubs
for professional equestrians, lovers of riding, or simply people who want to get out into the stunning natural landscape of the area. Equestrians will be right at home in a tight-knit community of people who love the art and sport of horseback riding. Because areas that are well suited to raising and riding horses are few and far between, Rolling Hills, Calif., real estate is a destination unto itself that also attracts visitors to a schedule of exciting equestrian events. Here are some to mark down on your calendar.
LSAC Horse Show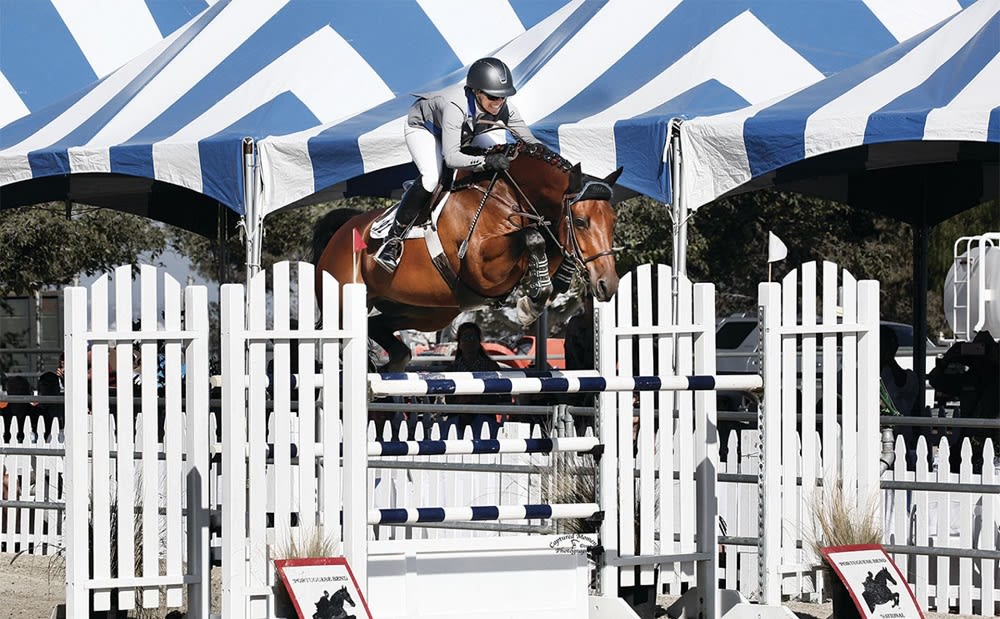 Image courtesy of The Plaid Horse
The Los Serranos Award Circuit Horse Show
is a multidisciplinary event that showcases a variety of Western riding sportsmanship. Showmanship, Trail, Horsemanship, Western Pleasure, and Reining are all on display at this fun event for equestrians and families. There are generally four days of the event, but unfortunately, the first date on March 27 had to be canceled. The dates of June 10, July 12, and August 21 are all currently on the schedule to be held. LSAC is an exciting place to view Western horsemen perform impressive maneuvers and show off their skills. The LSAC Horse Show is going to be held at Ernie Howlett Park in Rolling Hills Estates. The park itself is a beautiful part of the community that has areas for picnicking. Families can make a day of the show and enjoy everything the park has to offer as well.
Annual Portuguese Bend Horse Show
Also, at Ernie Howlett Park is the
Annual Portuguese Bend Horse Show
hosted by the Peninsula Committee Children's Hospital. This "little horse show by the sea" is not only a great time but a great cause. The event has historically raised money for
Children's Hospital Los Angeles
as well as been an opportunity for the top trainers and equestrians to compete and display their skills. On top of the equestrian events, the show has a surrounding bill of activities that are great for kids and adults alike. Booths with goods for sale, great fair-style food, and fun activities like face painting are offered around the arenas in the park. The show is as much a gathering of the community as it is a revered equestrian event. The atmosphere around the show is an upbeat and heartwarming exhibition of traditional American fun. The wholesome activities enjoyed at the Annual Portuguese Bend Horse Show are a great representation of what life is like in Rolling Hills Estates.
Mayor's Breakfast Ride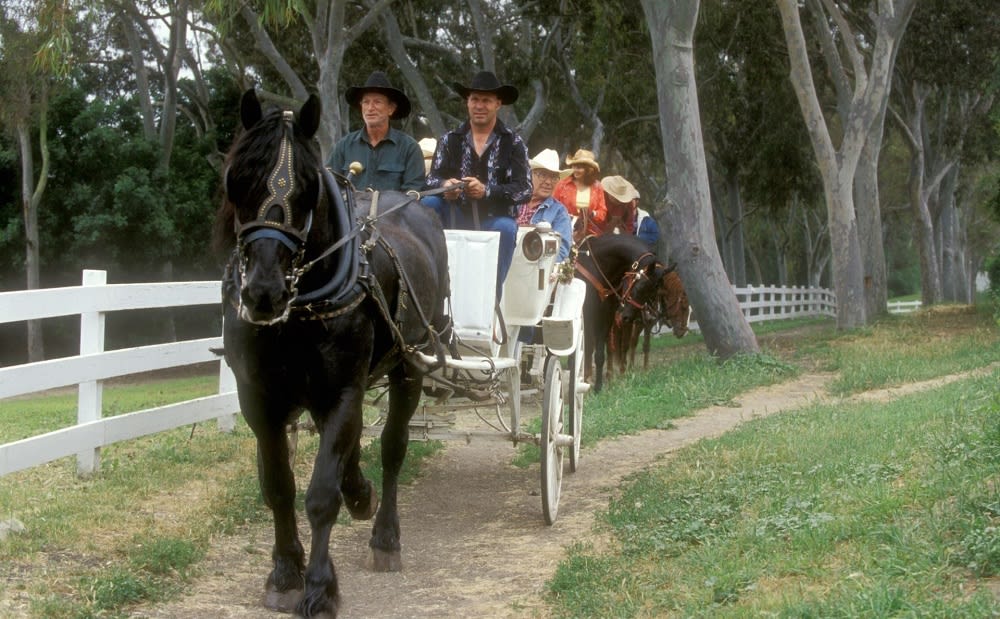 Image courtesy of Patch.com
Another great example of the fun community events on the schedule in Rolling Hills Estates is the Mayor's Breakfast Ride. Residents gather on horseback to have the mayor lead them around the many beautiful riding trails that span the area. These
scenic retreats
in the area offer bird's-eye views of the idyllic landscape and are highly rated for their serenity and pristine topography. Very few neighborhoods are so embedded into an untouched natural preserve as Rolling Hills Estates. Not only is the Mayor's Breakfast Ride a great opportunity for the community to come together and have some outdoor fun, but a great meal! Attendees all enjoy breakfast together after going on their ride.
On top of these exciting equestrian events, Rolling Hills Estates has a wealth of opportunities for children and adults to learn how to ride horses or go on trail rides for fun. Whether the intention is to take lessons, train for competitions, or simply have fun, every member of the family can enjoy this unique pastime. Nature enthusiasts will love Rolling Hills Estates homes because they will always have an opportunity to transport themselves to a different time and place removed from the hustle of our daily lives. From the beach to the trails, few other areas can beat the tranquility of Rolling Hills, Calif., real estate.
Looking for Rolling Hills Estates homes for sale?
Despite its removed feeling, Rolling Hills Estates is only an hour from Los Angeles' city center. Buyers who want their seclusion but still want to be near a major metropolitan area can truly have it all in Rolling Hills Estates. The homes are largely ranch-inspired single-family homes and townhouses. Being surrounded by nature doesn't leave these homes lacking in luxury amenities or design. The area is served by the Palos Verdes Peninsula Unified School District. The public schools are rated very highly and have a small class size that's great for students. If you are an equestrian or simply enchanted by everything Rolling Hills Estates real estate has to offer, reach out to
The Bisignano Group
to start the search for your home today.

*Header image courtesy of Peninsula Committee Children's Hospital