Manhattan Beach
is known for several things, including fantastic water views, a wonderful seaside community, and some incredible dining. Most Manhattan Beach houses give residents easy access to a huge number of fine dining and five-star restaurants.

You might live nearby in one of the new Manhattan Beach townhomes and want to find the best Saturday night spot, or maybe you're just in the area for a week and want to dine like the locals. Perhaps you are hoping to one day reside in Manhattan Beach. In any case, these are the seven best fine dining restaurants in Manhattan Beach you simply have to try. From incredible brunch to the best steaks and sushi, Manhattan Beach has everything you want.
Joey, Manhattan Beach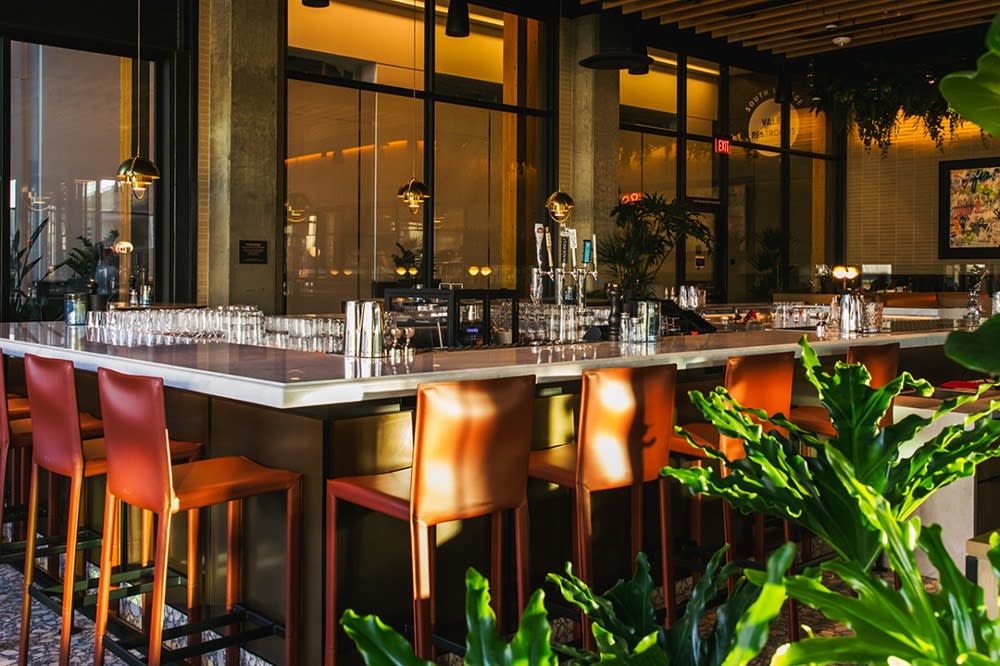 Photo courtesy of Joey, Manhattan Beach
Joey
(3120 N. Sepulveda Blvd.) is technically a chain, but there are only a handful in the United States — just three in the entire state of California. Joey is just down the street from some of the best Manhattan Beach townhomes and serves exceptional food. With its team of award-winning chefs, varied selection of globally inspired dishes, and beloved service, this restaurant is sure to be a hit. The steaks are what this restaurant is known for, but the sushi is a welcome addition, and there are plenty of other options, including vegetarian dishes. Favorites include the lobster ravioli Bianco, the classic filet mignon, and the Korean fried cauliflower.
Manhattan Beach Post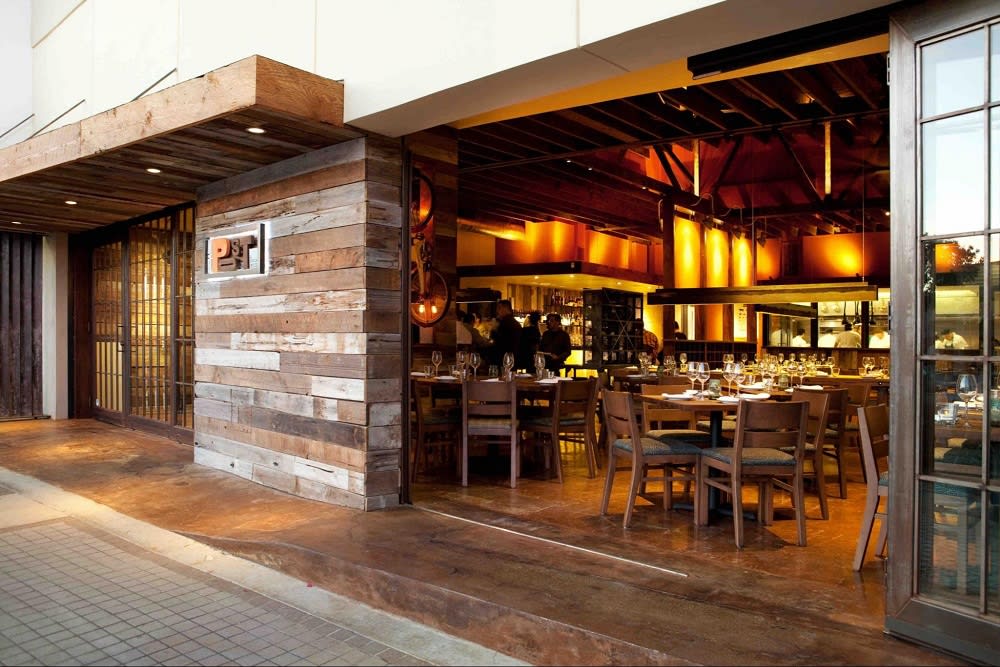 Photo courtesy of Manhattan Beach Post
This restaurant is a local staple, just blocks from the water and near some of the best Manhattan Beach houses.
Manhattan Beach Post
(1142 Manhattan Ave.) has one of those small, refined menus indicative of great fine dining, and its items are chef-driven. For example, the "chef's feasting board" is a meat and cheese board featuring unconventional items like duck rillette and wild boar terrine. For the most exceptional experience, though, head here for brunch. The world-renowned biscuits are made in-house, the breakfast chimichanga is unlike anything in the area, and the steak and eggs with smoked paprika chimichurri are perfect. There's genuinely nothing bad on the menu, though.
Slay Steak and Fish House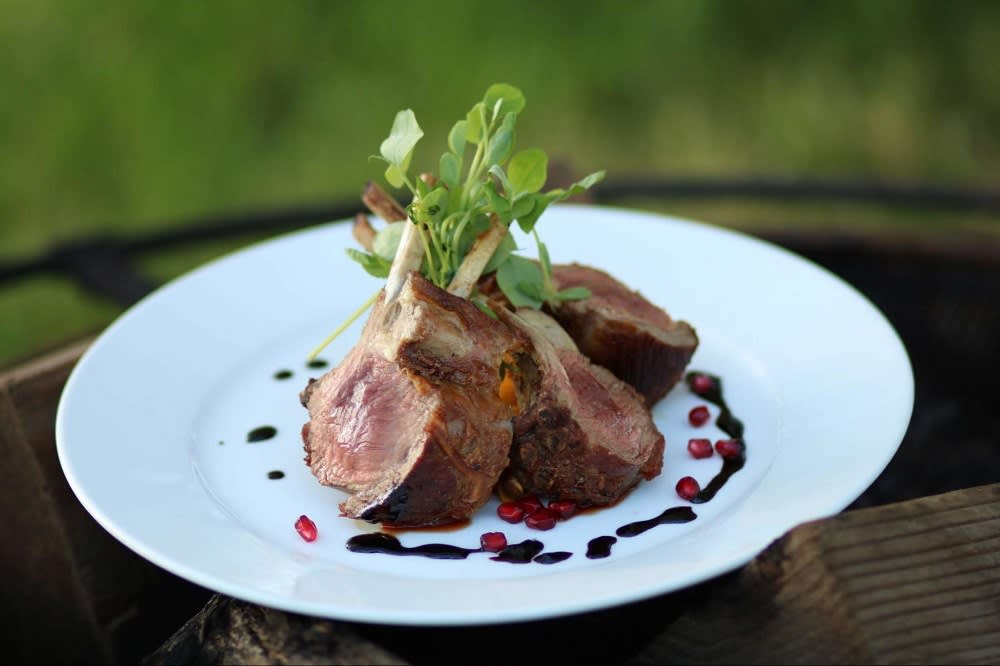 Photo courtesy of Slay Steak and Fish House
Slay Steak and Fish House
(1141 Manhattan Ave.) is next door to the previous restaurant, which means it is located close to the water near many beautiful Manhattan Beach townhomes and homes. The restaurants' proximity doesn't mean they're similar, though; you'll get a very different experience at Slay. This upscale restaurant focuses on classic food, like steak tartar for an appetizer and chicken parmigiana with fresh pasta. Acclaimed Chef David Slay makes sure his food is always locally and ethically sourced using ingredients like grass-fed beef and sustainable seafood. The wine and cocktail menu also stands out, and the atmosphere created by the beautiful decor and the friendly service is one of a kind. Dining here makes the perfect date night. After dinner and drinks, walk along the beach and see the sunset.
Love & Salt
Photo courtesy of Love & Salt
Unlike Slay,
Love & Salt
(317 Manhattan Beach Blvd.) is considered part of the "new wave" of fine dining. The chef-driven menu relies on beautiful simplicity. Owner Guy Gabriele and his daughter Sylvie believe that a great dish only needs two ingredients. With Italian influences and a heavy Southern California vibe, each Love & Salt menu item is sure to delight. Appetizers include locally grown peaches with burrata, Parisian gnocchi with local produce, or wood-fired pizza. Regular specials also rotate, so if you live in one of the nearby Manhattan Beach houses, this is a great restaurant to add to your regular weekend dinner rotation.
The Strand House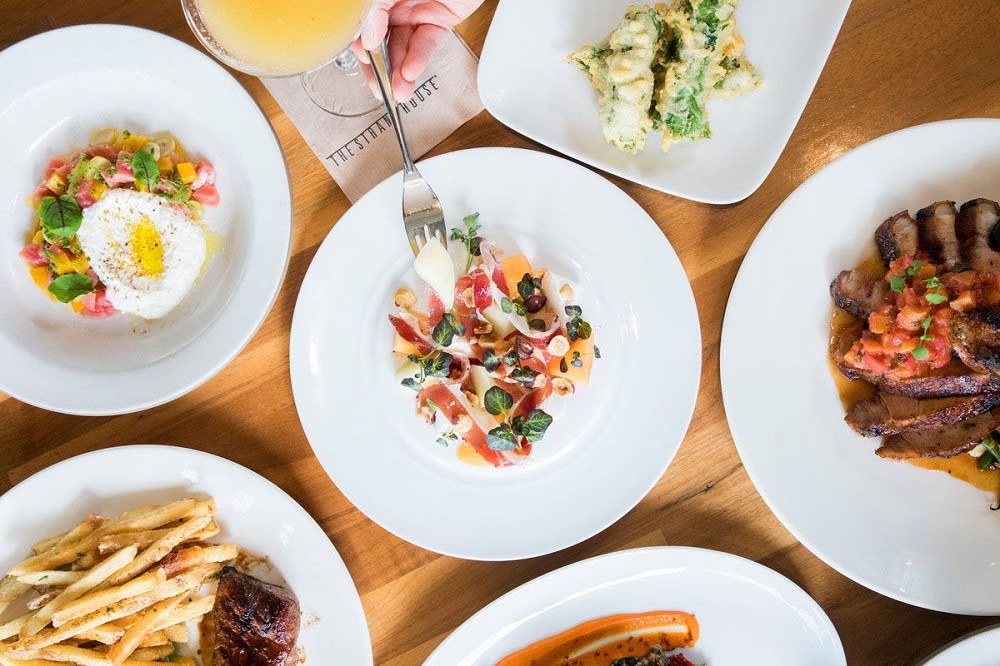 Photo courtesy of The Strand House
Attention to detail makes
The Strand House
(117 Manhattan Beach Blvd.) stand out from the other upscale dining choices near the charming Manhattan Beach townhomes. At least, that is what nearly every review of this gorgeous restaurant near the water says. This restaurant was born from a small group of South Bay families' love for food. The menu at The Strand House is excellent for both lunch and dinner and includes Ora King Salmon, black truffle risotto, and wood-fired pizzas. The cocktail menu isn't lacking, either. The Sunset Pear with spiced pear liqueur, basil, and egg whites is unique and delicious, and Sweater Weather is an apple and cinnamon rum cocktail that feels like a warm hug. There is also a great brunch menu, but it's only available on Saturday and Sunday mornings. Chicken and waffles with a chili-honey glaze can't be missed.
Nick's Manhattan Beach
If you want a great meal with excellent service
and
outdoor seating,
Nick's Manhattan Beach
(451 Manhattan Beach Blvd.) should be at the top of your list. This is deeper into the city, but it's still near enough to the water to feel the ocean breeze on your face. Everything is as fresh as it gets at Nicks, including all the fish delivered whole and filleted daily. The cuisine is considered classic American comfort food, and popular dishes include asparagus fries and the blackened halibut sandwich. Like most Manhattan Beach restaurants, the bar is also excellent, and they have a particularly great wine menu.
Esperanza Cocina de la Playa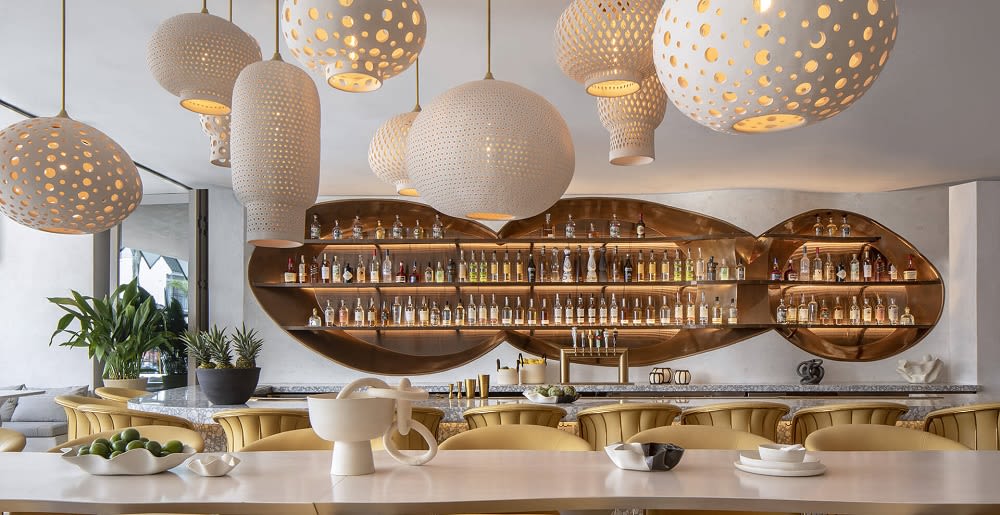 Photo courtesy of Esperanza Cocina de la Playa
This one is utterly unique on our list. Still, if you want an authentic taste of Mexico just steps from most Manhattan Beach townhomes,
Esperanza Cocina de la Playa
(309 Manhattan Beach Blvd.) is what you are looking for. This restaurant gives a modern, unique take on Sonoran cuisine and foods, with particular attention to the bar. Each menu and bar item is created under the guidance of Chef Raymond Alvarez and mixologists John Fox and Kevin Williams. You just have to walk up to this restaurant to know you're in for something special and unique — no other local restaurant has quite the spectacular entrance. The menu has classics you know and love, like nachos and guacamole, and unique items like halibut tacos and filets topped with chimichurri. The fresh spicy mango margarita muddled with jalapenos and cucumber wows, while the smoky pasilla margarita with Sombra mezcal and a smoked chili salt rim is the perfect start to any meal.
Thinking about moving?
If you're tired of just visiting Manhattan Beach and missing out on weekly specials and new menu items from your favorite restaurants, and if you are ready to start exploring the exquisite Manhattan Beach homes for sale, reach out to
The Bisignano Group
today. Gerard Bisignano and his team are the best of the best realtors in the area and work with some of the most exclusive Manhattan Beach townhomes and houses on the market. Whether you need to sell your current California home or move here from out of state, they can find you that dream property and get you to live the Manhattan Beach lifestyle sooner.