Home to 17 schools and serving over 11,000 students, the Palos Verdes Peninsula Unified School District is one of the best in California, with top schools in each of the three grade levels. Parents who are interested in Palos Verdes real estate should take the time to get to know the top schools in the area.


Whether you relocate to Rolling Hills Estates or Rancho Palos Verdes, your children will have access to schools that value diversity, community, and achievement. So before you land on the right neighborhood to call home, learn more about these five schools in Palos Verdes.
1. Rancho Vista Elementary
Located minutes from many Rolling Hills homes for sale, Rancho Vista Elementary instructs students from kindergarten through fifth grade and is ranked in the top 170 public elementary schools in the state. Rancho Vista works to provide its students with a stimulating and challenging classroom environment to encourage academic growth and responsibility. The teachers at Rancho Vista are praised for their patience and attentiveness, building relationships of trust and care as they encourage students to push beyond what they think they're capable of. Faculty and staff are committed to helping their students achieve comprehension in the sciences, mathematics, the arts, and English. Moreover, they instill students with the tools they need to become people of integrity and compassion. They teach students to self-regulate and think creatively while helping them learn beneficial social and leadership skills.
2. Dapplegray Elementary
Those searching for Rolling Hills homes for sale should also consider
Dapplegray Elementary
for their younger children. Located in Rolling Hills Estates, Dapplegray Elementary serves students from kindergarten through fifth grade and is the largest elementary school in the district. The curriculum at Dapplegray focuses on "the 3 Rs": reading, writing, and math (arithmetic) and "the 4 Cs": collaboration, creativity, communication, and critical thinking.
With a mindset that every child is gifted in some way, Dapplegray faculty and staff work hard to incorporate teaching styles that cater to every young mind. Faculty and staff combine multimedia experiences, hands-on activities, traditional classroom presentations, and discussions to create a holistic curriculum. Dapplegray offers specialized programming in literacy, history, technology, and the arts, just to name a few, and encourages students to express who they are as individuals. Community is a key aspect of the Dapplegray culture, as the administration strives to create an atmosphere of mutual support between students, teachers, and parents.
3. Palos Verdes Peninsula High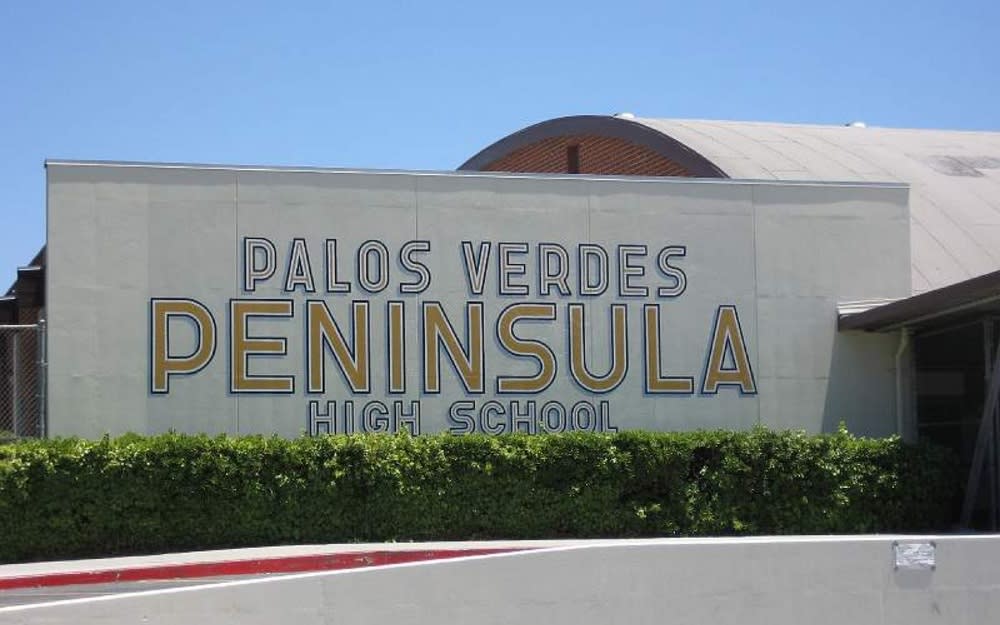 Families looking for Rolling Hills homes for sale will be happy to know that
Palos Verdes Peninsula High
is considered a top high school in the district, as well as the eighth-best public high school in the state of California. One of three high schools in the district, Peninsula is a highly competitive school located in Rolling Hills Estates and strives to help students reach their full potential. With core values of compassion, community, and diversity, Peninsula faculty and staff work hard to maintain their school's reputation for advanced academics and graduation rates of 100%.
To ensure its students are set up for success, Peninsula offers counseling and tutoring services, as well as a college career center and opportunities to take advanced placement courses. Outside of academics, Peninsula offers 18 athletic clubs, inviting students to try their hand at sports ranging from track, football, and soccer, to basketball, tennis, and water polo. Peninsula also has a thriving drama program that puts on full-scale musicals each spring and teaches self-confidence, improvisation, and communication skills.
4. Montemalaga Elementary
Montemalaga Elementary
is one of the best schools in Palos Verdes Estates and a strong K-5 institution for families investing in Palos Verdes real estate. Montemalaga teachers and administrators make it their mission to prepare students for future endeavors, both in college and in careers. In addition to academic achievement, Montemalaga has a character development program that seeks to encourage students to make good decisions and contribute to a collaborative and caring community at school. Montemalaga offers a number of after-school enrichment classes. Students can take part in a variety of after-school activities, including yoga classes, visual and performing arts programs, engineering classes, and chess programs. Overall, Montemalaga is a well-rounded school that seeks to care for the whole child.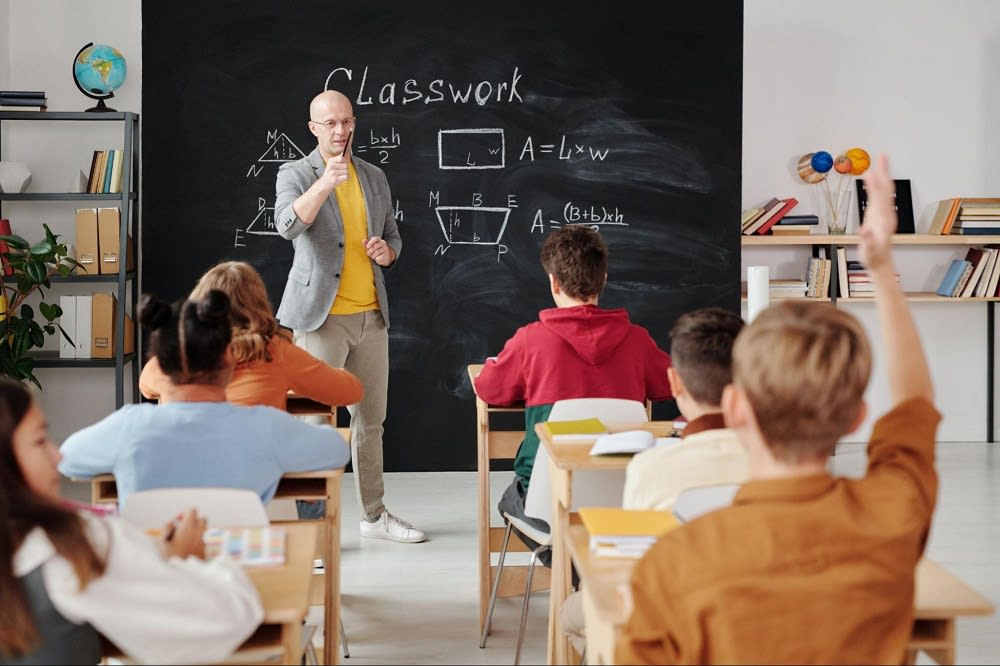 5. Palos Verdes Intermediate School
Another fantastic institution near Palos Verdes real estate is Palos Verdes Intermediate School (PVIS), a middle school serving students in sixth through eighth grade and located in Palos Verdes Estates. PVIS seeks to create an academic environment wherein students are challenged to meet their potential in three areas: academic, emotional, and social. Faculty and staff have a high value for respect, diversity, and continual, life-long learning. A recipient of the Distinguished School Award in 2021, PVIS encourages students to develop a well-rounded roster of activities, including community service, extracurricular clubs, and advanced academic classes. Students can take part in fall, winter, and spring sports or join the PVIS Leadership Program. PVIS has an acclaimed music program and encourages students to supplement their education by taking part in the arts.
Hunting for Palos Verdes real estate?
Schools in Palos Verdes are some of the top public and private educational institutions in California. If you're thinking about the right neighborhoods in Palos Verdes for your family and want to know more about what makes each of them unique,
reach out to The Bisignano Group today
.