Are you interested in buying Rancho Palos Verdes property for sale? Rancho Palos Verdes is an upscale community with plenty of amenities and a highly desirable location for those with large budgets and who want to live a luxurious lifestyle. If you're considering moving to Palos Verdes and will be on the market for a home, here's what you need to know.


Where is Rancho Palos Verdes?
Located on the Palos Verdes Peninsula bluffs, Rancho Palos Verdes is a coastal city with gorgeous ocean views, extensive trails for hiking and horseback riding, and an upscale vibe. It's approximately one hour from downtown Los Angeles, a little over an hour from Burbank, and less than an hour from Santa Monica. Those who buy houses in Rancho Palos Verdes are attracted by the city's excellent school system, its privacy, and the atmosphere of exclusivity.
Rancho Palos Verdes Homes
As of mid-2021, the median sale price of a Rancho Palos Verdes home is $1.655 million, while the median listing home price per square foot is $720. Buyers looking at homes for sale in this community will find a number of different architectural styles to choose from, including Federal Colonials, Mid-Century Modern, Mediterranean, and Palladian. Homes range in price from $465,000 for a one-bedroom, one-bathroom apartment to over $10 million for a six-bed, 8.5 bathroom luxury home in the swanky neighborhood of Lunada Pointe. In addition, there are plenty of oceanfront residences available in Rancho Palos Verdes for those who enjoy living on the water.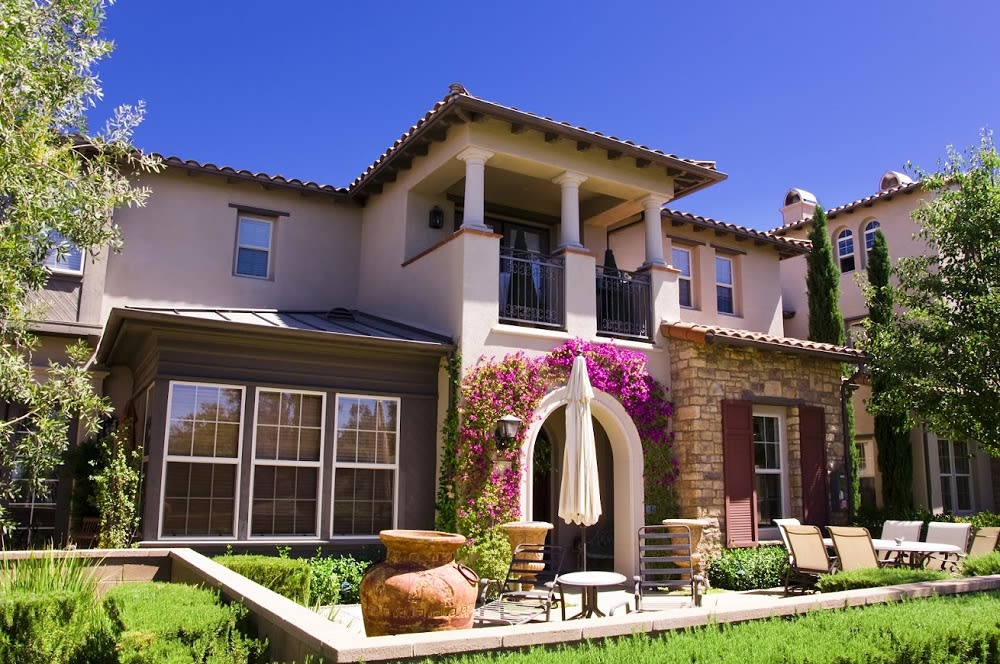 Houses in Rancho Palos Verdes by the Numbers
The Rancho Palos Verdes real estate market is currently competitive, with more interested buyers than listings. Homes tend to sell for an average of 6.56% above the list price and stay on the market for approximately 56 days. Hot homes can sell in just nine days and for 12% above the list price.
Market Trends in Rancho Palos Verdes
The median sale price of almost $1.7 million for Rancho Palos Verdes homes is trending upward and has jumped 15.5% from one year ago. Since 2000, the total appreciation of homes in this community has gone up 106.86%, at an average annual rate of 3.48%.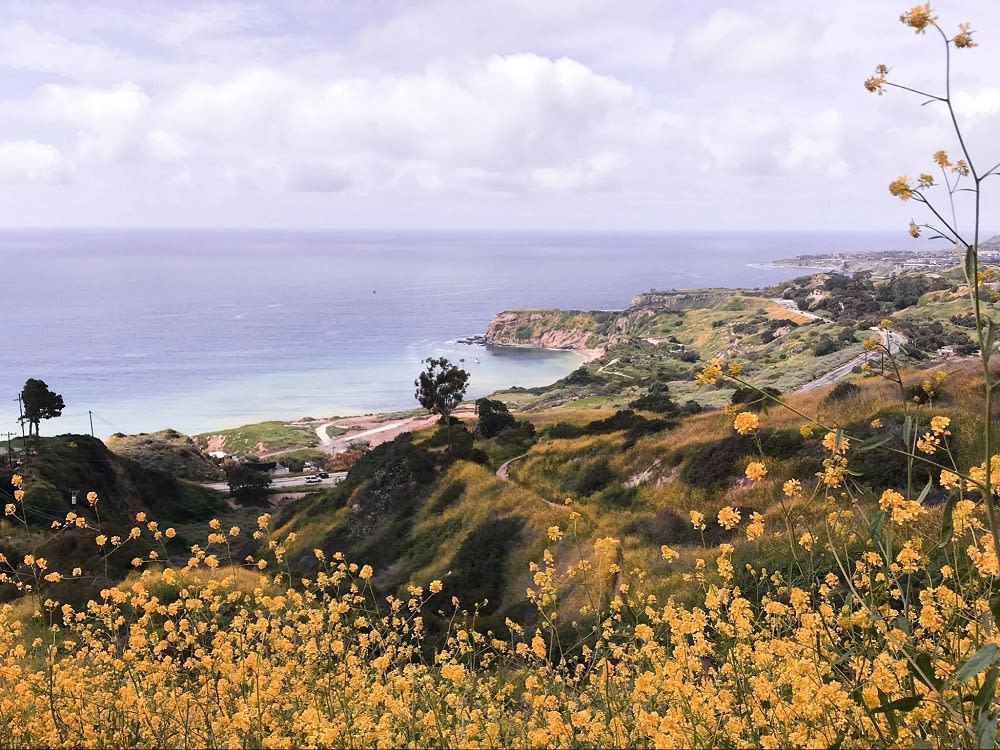 Demographics of Rancho Palos Verdes
With a population of a little under 41,000, Rancho Palos Verdes is the 205th largest city in the state of California. Over the past ten years, its population has been declining at a rate of 0.71% annually. The average annual income for those living in Rancho Palos Verdes is $181,600, and there's a low poverty rate of 4.11%. 78% of residents own their Rancho Palos Verdes homes, meaning there's only 22% who rent.
Investing in Rancho Palos Verdes Property
Considering Rancho Palos Verdes' increasing home prices and the continued interest of buyers now is the perfect time to invest in Rancho Palos Verdes real estate. Though current low inventory may make it a little more challenging to find a home that meets your needs, you can still succeed if you work with an experienced local real estate agent and prepare accordingly.

Some of the best neighborhoods to invest in include Lunada Pointe, the Terranea Resort area, and Oceanfront Estates.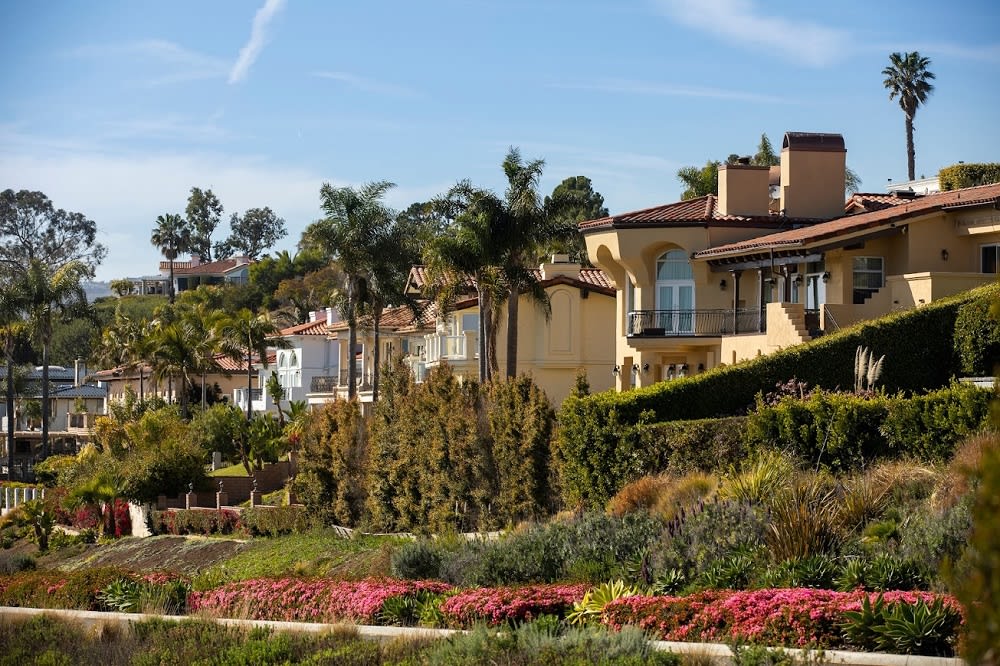 Tips on Buying Houses in Rancho Palos Verdes
Do you want to buy luxury property in Rancho Palos Verdes and fulfill your dream of an upscale lifestyle in one of the most beautiful communities in the country? Navigating a seller's market may make your home search a bit more challenging, but you can find the home of your dreams if you use these tips:
Get pre-approved. Sellers in a competitive market may not even consider an offer from a buyer who is not pre-approved for a loan. Visit a mortgage loan company to get pre-approved and take your pre-approval letter with you when you start touring Rancho Palos Verdes homes for sale.


Get early access to listings. The sooner you get to listings, the better chance you'll have at making a successful offer. In addition to looking at listing services several times a day, you also need to work with a well-connected local agent who can alert you when homes have just hit the market and when sellers are preparing to list. An agent may also be able to direct you to off-market listings that are for sale but that are not shown to the general public.


Make a desirable offer. In a seller's market, you usually won't be able to make an offer that is under list price, or that contains multiple contingencies based on obtaining financing, selling your current home, or are reliant on an appraisal. To increase your chances of receiving an accepted offer, work with your agent to decide your initial offer price and weigh the risks of leaving out common contingencies.


Be ready to act quickly. When there is low inventory and high demand, homes sell quickly. Taking the night to think about making an offer could mean losing your dream Rancho Palos Verdes property to a more motivated buyer. To ensure your ideal home doesn't get stolen away from you, have all your paperwork in order, so you're able to make an offer on the spot when you find a home you love.


Know which amenities you can live without. You likely have an image of your ideal home in your head, but this can work against you when looking for homes in a competitive market. Communicate with your agent about which amenities are non-negotiable and which ones are merely nice to have. Keep in mind you can always add wishlist items in the future via renovations.

Rancho Palos Verdes is a popular community where residents live upscale lifestyles in luxury homes. If you want to begin your search for houses in Rancho Palos Verdes, reach out to an experienced real estate agent like those at The Bisignano Group for guidance.