Located in Los Angeles County, this quintessential oceanside town rests atop the bluffs of the Palos Verdes Peninsula. It has become a highly sought-after place to raise a family or to simply escape from the endless noise of city life. Rancho Palos Verdes offers close access to nature and scenic views of the Pacific that are sure to take your breath away.


Palos Verdes Estates
Nestled on the Palos Verdes Peninsula, Palos Verdes Estates is situated along the Southern California coastline of the Pacific Ocean. This provides residents with stunning, jaw-dropping ocean views. The community was recently selected by USA Today as one of America's 50 Best Cities to Live. Listed number 19, this exclusive community was designed by the Olmsted brothers (sons of famed architect Frederick Law Olmsted Sr., creator of New York City's Central Park and the Stanford University campus). Palos Verdes Estates has one of the first master-planned communities in the United States. Situated 30 miles outside of LA, there are plenty of reasons this city stands out.

The neighborhood primarily consists of large homes on sizable properties, with many houses providing views of the ocean. The architecture is reminiscent of some European cities. There are no streetlights here, so there is a sense of charm and intimacy with nature that is hard to find elsewhere. Quiet and serene are just two adjectives to describe this lovely community. Another perk of living in Palos Verdes Estates is the lack of tourists. Unlike Santa Monica, Venice, or Malibu, who all experience a high number of tourists, Palos Verdes Estates residents live off-the-beaten-track. Although mainly residential, the community does have small shopping plazas.

With a population of just over 13,000, Palos Verdes Estates attracts individuals from a diverse array of backgrounds. However, the majority of residents are young families with children. With excellent schools, low crime, and nature all around, it's not surprising that families want to raise their children here. Although the area is unquestionably suburban, residents still have access to major conveniences nearby. LAX, for example, is just a short 20 to 30-minute drive, easily connecting you with every corner of the globe.
Rolling Hills
Located at the tip of the Palos Verdes Peninsula, Rolling Hills is among one of the wealthiest neighborhoods in Southern California, with an unmatched standard of living. Incorporated in 1957, Rolling Hills exudes a ranch-style equestrian ambiance, coupled with a deep-rooted respect for the natural habitat. The city covers three square miles, totaling 1,908 acres of lush hills. With a population of just over 1,900 residents, the city has 690 residential homes. Rolling Hills might be small, but that's part of the charm. It's a perfect place for individuals who have grown weary of the hustle and bustle of city life and who long to embrace a more tranquil lifestyle in the middle of nature. Living here enables residents to enjoy a more relaxed atmosphere in which to raise a family, orient themselves in nature, and get to know their community on a deeper level.

There's plenty in store for you in this gated community. The majority of Rolling Hills real estate consists of luxury ranch-style homes. Many of the homes have been built to accommodate the boarding of horses. The city maintains an intricate system of riding trails throughout the community. Rolling hills, white fences, bridle trails, and luscious open spaces are common here.

Consistently rated as one of the safest suburbs in California, Rolling Hills has attracted families over the years. Another attraction is the area's school system. Public schools in the Rolling Hills area include Soleado Elementary, which scored 965 on the 2013 Academic Performance Index, and Ridgecrest Intermediate, which scored 954. Other fine schools are Rancho Vista Elementary and Miraleste Intermediate, which scored 941 and 931, respectively. The area's high school, Palos Verdes Peninsula High, scored 908.
Rolling Hills Estates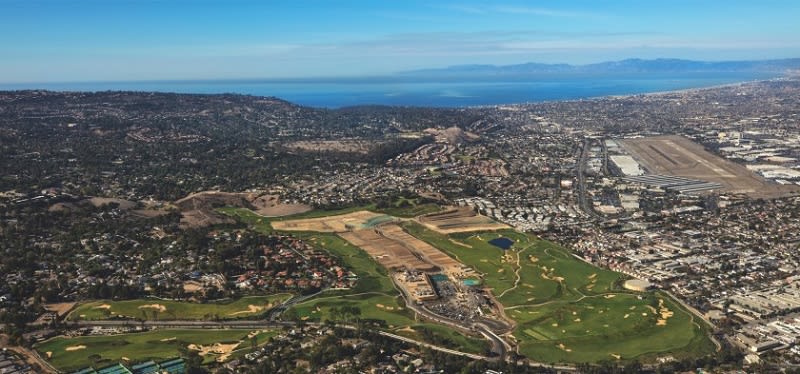 Photo courtesy of Los Angeles Times

Surrounded by nature, Rolling Hills Estates is known as one of Los Angeles County's most exclusive neighborhoods. The mission of Rolling Hills Estates is "to preserve and enhance the quality of life for residents, businesses and visitors through outstanding municipal governance and exemplary service to the community." The city has a long and fascinating history that stretches back to the establishment of the first Spanish rancho land grant of California. Incorporated in 1957, it has a population of approximately 8,000 residents. Those who are lucky enough to call this community home have a myriad of amenities at their disposal, in addition to the mountains, ocean, and rolling hills, making it perhaps one of the most picturesque and idyllic places to live.

Primarily a residential neighborhood, the city consists of 30 distinct neighborhoods, each with its own unique style, personality, and architectural style. Each neighborhood has its own homeowners' association, which serves to ensure that every citizen and social organization is directly represented.

Rolling Hills Estates appeals to individuals from all walks of life, from retirees looking for a slower pace of life to families who are searching for the ideal place to raise their families. What all residents have in common, however, is a desire to live in a safe community. Thankfully, this city has a low crime rate, further adding to the high quality of life here. The top-notch schools are another factor that draws families here. Rolling Hills Estates is served by the Palos Verdes Peninsula Unified School District. Schools in this district regularly rank among the top schools in California and across the nation. In fact, the schools gained widespread recognition when The Washington Post ranked Palos Verdes Peninsula High School as the eighth-best public or private high school in the entire nation. You can rest easy knowing that your children will receive a sound education when living here.

From the superb schools to natural surroundings, it's easy to understand why residents love living here. Life in Rolling Hills Estates is perfect for those who want a change of pace from the constant hustle and bustle of city life.
Rancho Palos Verdes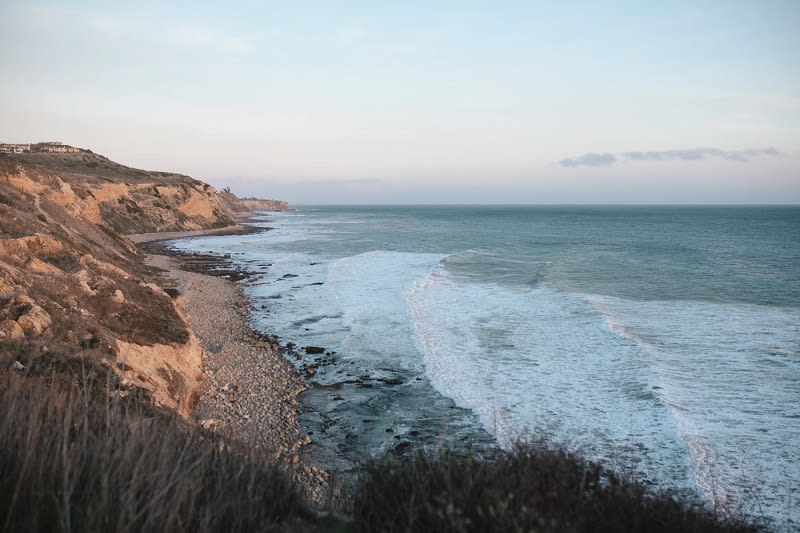 Last but not least, Rancho Palos Verdes is a slice of heaven on earth. The City of Palos Verdes Estates was incorporated in December 1939, officially making it the oldest of the four cities on the Palos Verdes Peninsula. It originally was the site of a cattle ranch and a whaling station during the mid-19th century. Since then, it has blossomed into a highly desirable place to call home. Individuals who are fortunate enough to live in Rancho Palos Verdes have lots to appreciate, starting with its tight-knit community. With a population of just over 42,000, this coastal city has an overarching sense of community that is hard to miss. Residents also enjoy tranquil neighborhoods with abundant lush greenery and plenty of room for kids to explore.

Families are also drawn to the fine schools in Rancho Palos Verdes. Palos Verdes Peninsula Unified School District is a top-rated public school district in Palos Verdes Estates. It has 11,217 students in grades K-12 with a student-teacher ratio of 25-to-1. Palos Verdes Peninsula High School received a Niche grade of A+, as well as being ranked the seventh-best high school in the state.

Ranchos Palos Verdes residents are able to escape from the fast past of city life and connect with nature. If you adore wildflowers, head on over to Palos Verdes Bluffs Trail. This trail, which stretches over 2.7 miles, is most known for its beautiful wildflowers. The trail offers a colorful array of recreational activities, ranging from hiking, jogging, and mountain biking.

If your passion is riding horses, you'll absolutely love all that awaits you in Rancho Palos Verdes. This coastal community has a number of top-notch riding clubs, including the Portuguese Bend Riding Center. Nestled in the scenic hillside of the peninsula, this elite riding club has multiple levels of training and lesson programs available, all of which are specifically designed to help you achieve your goals. If you have children ages 10 to 13 who are interested in participating in more in-depth training, consider enrolling them in a summer camp! These summer horsemanship classes, which take place in July and August, teach your children a variety of skills over four days. Slots fill up fast, so don't wait to get your kids signed up!


If you're interested in learning more about Rancho Palos Verdes homes for sale or Palos Verdes, CA real estate, contact Gerard Bisignano today for more information.